Hello Team Pros Plus!!! The following Information will help explain our expectations for the company for the 2023 season.
Uniforms
SOFTBALL – Softball jersey, choice, black slacks or black shorts, black shoes, black socks, black ball bag, plate brush, clicker, black embroidered Pros Plus hat and a coin. Any cold weather gear, dark blue or black
FOOTBALL – Football jersey, black slacks or shorts, black shoes, black socks, referee hat, penalty flag, bean bags, down marker, and a coin
BASKETBALL – Basketball jersey, black shorts for adult leagues, black slack for youth leagues, black socks, black shoes, Fox 40 whistle with lanyard
Regardless of sport, it is important that we as a team have a professional look while officiating any games, let's look the part
Timeliness-All officials must report to their assignment fifteen minutes before game and must be on the field ten minutes before their first game. If you can't meet these deadlines, a call must be made to me so that I can call the field supervisor to let them know you are running behind. NO EXCEPTIONS               By giving me a text or a call, I also know that you are safe and on your way.
Schedules-The cities we serve send out their final schedules usually 7-10 days before the start of the season. I have a preliminary schedule they give me, but it doesn't give me the specifics  (field#,  how many games etc.) Once I receive their final schedules, I will post them on the website under the master schedule. You will be responsible to always check your schedules through the website. It is a great tool. There is other information shared on the website for your use as well. Once you accept your schedule, you must keep your schedule. If there is an emergency, let me know and I will make every effort to get you covered. Let's limit those changes to emergencies only.
House Rules-Regardless of the sport you officiate, there are house rules. These are different for each sport. A couple examples would be limited home runs, mercy rules, shooting technicals. You must know all these rules. It's always ok to review the rules with your supervisors. Some of you do multiple sports in multiple cities so make sure you get those rules. All house rules for softball are on the website under the Official Word tab.
Inclement weather-Most cities will give me adequate warning if games are going to be cancelled. You will be paid for one game if the city gives me less than one hour notice of game cancellation. I'm going to repeat that- You will be paid for one game if the city does not give adequate notification.
I know the importance of knowing if you will be working that night, but I don't have final information sometimes until 4:00-4:30 that day. Please know that I am contacting cities to see if they will be playing, and I will keep everyone notified.
Communication-this is huge!!! Most of the time I will send a text which will contain important information. I need everyone to reply as soon as you can. I understand that you might not have access to your phone during your daytime or nighttime jobs, but try to check your phone on your first break. A weekly email will be sent either on Saturday or Sunday with your schedule for the following week. You are responsible for checking your emails. If you need a text reminder, let me know. Check your schedule. Learn how to download the google app on your phone so you have instant access to the master schedule. If you arrive at your field and find another official there, please call me. I will help you work through that.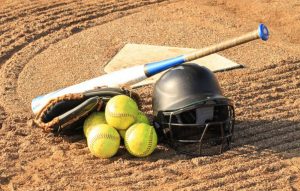 Look sharp and dress the part. We've all heard that you are judged before you make your first call. This is VERY true. Spend some of your fee and replace those pants and shirts that have been around for the last ten years. And wash your uniform EVERY TIME it gets dirty and keep your shoes polished. Perception is reality.
Get your butt out from behind the dish. Unless a play at the plate is imminent or a time play is possible, there is nothing for you to do staying behind home plate. This means on EVERY PLAY. Do you think that players and coaches don't notice that you're lazy? Nothing makes you look worse than trying to make a call at third from 5 feet in front of the plate because you didn't think the situation would allow the runner from first to advance. This is one of the things that will be noticed, which leads me to….
Always hustle. It distinguishes you from the poor or average umpire.
ALWAYS STAY FOCUSED on the game. If you want to count the spectators or admire the scenery, do it between innings. Your lack of focus is noticed, and sooner or later you will get a late start or miss a play. This lapse can come up and bite you when you least expect it and in a matter of seconds.
PAUSE – READ – REACT. These are probably the most fundamental elements of successful umpiring. Good timing is essential. From the set position, observe the ball, pause to read the situation, see the developing action and react in the appropriate manner. The few extra moments can be the difference between proper reaction and running off in the wrong direction.
Be aware that the strict and literal interpretation of the rule book is not always the way it is done. This comes through experience. Having your own style is ok but relax and NEVER be on a "power trip". We are only human and we all make mistakes and miss calls. Don't have an attitude!
Slow down your timing!! Nothing is more embarrassing than seeing an umpire make an out call just as the ball squirts loose, or his right arm coming up just before calling a runner safe.
Always be careful what you say. You never know who is listening. Simply a word to the wise.
Read the appropriate house rules regularly and know sanctioning body rules. No one is so good that they can't use a regular refresher.
Always verbalize a FOUL ball, hand/arm gesture(point) for FAIR ball.
Use your left hand to indicate balls and right hand for strikes. Use your right hand always for OUT call!
Never call a pitch(ball/strike) on where it lands
Maintain control of the game! If you see players starting to get out of hand then speak to coach and also talk to field supervisor. Warnings if needed!
Check bats before EVERY game!
Try to make the game fun and safe for all!!!!!!!!!!!!!!!!!!!!!!!!!!!
Written by Alan Keller