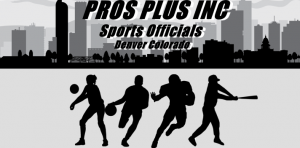 Hello Team Pros Plus!!!!
2020 had some discouraging times. In spite of the circumstances, our Team remained strong. I have been in touch with many of our officials and for the most part, people are giving good reports. We are thankful for all of you and pray that you and your families will thrive in 2021. Buddy and I are trying to take a walk everyday. Sunshine and fresh air is so important to our mental and physical health. We have also started taking more daily supplements. Please be taking care of yourselves as well, and keep your spirits up as this year starts off in a bit of a whirlwind!  We will overcome!
So every day, strive to make it the best day yet. Set goals for yourself that you can obtain; don't bite off more than you can chew. Success is measured in many ways. Take time to self evaluate and look closely at what you need to improve upon. Think positively and be kind. These things will make 2021 so much better as you try new things and set yourself up for success.
As Michelle and I think about the future of Pros Plus, we anticipate good things. We are determined to provide the best training for our team and the best service to our players. Last year is behind us and we pray that all of you not only survived 2020 but that it made you stronger and more ambitious than ever to make things the best they can be.
As of now, all sports are still on hold. Arvada and the YMCA could be starting basketball first week in February. I am praying that softball will start for the spring session. Would you help by helping me recruit some softball officials. We will credit your account $50.00 each time a referral comes my way. Each referral will have to stay with our company for a three month period. If you have any questions, please call.
Take care Team, hope to see all of you soon for our softball clinic to be held mid February.
Buddy, Michelle, Whitley, Sarah and Annabelle