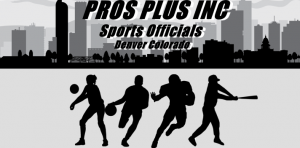 Hello Team 
Boy oh Boy!!!! Spring has been wet, many cancellations and games being rescheduled. But, you all made it happen. Thank you for your patience and all the changes that needed to be made to finish spring. May of our cities are in their last week of spring and gearing up for the summer session.
You have been recruiting new officials and Michelle and I thank you for that. Some of our training wasn't able to take place due to the cancellations so, we are still training some of our new recruits. They have stepped up to the plate and are making it happen. Our new team is not at 100% yet so if you see one of them on the field, offer your support.
Summer schedules are being prepared and should be completed in the next couple of  weeks. If you are in need of any vacation days or personal days, let me know. Right now, I am still in need of Friday and/or Sunday umpires. If anyone can open their availability, let me know.
At this time Michelle and I would like to say Happy Mother's Day to all of the mother's on our team and those mothers that support their spouse to work sometimes long hours. Thank you Moms. Enjoy your special day to its fullest.
Thank you for your previous and continued commitment to Pros Plus. We are looking forward to a great rest of the year for you, your families and the company!