Updated 5/22/2020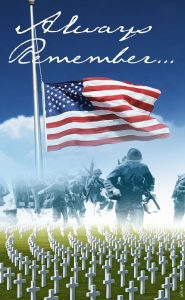 Hello Pros Plus Team! The Conn family would like to take a moment to remember those who fought in the armed forces. It is because of those that we have the freedom that we have today. Even though we are going through some unsettled times, we still need to remember. For those of you that lost a loved one fighting for our freedom, our condolences go out to you. Please take a moment away to remember our armed forces and those that served for the United States of America.
We hope you are all doing well and staying healthy in your homes. We are now on Facebook!! We have created a private Facebook group where we can stay in touch easily for company updates. I will use this page to post team pictures, events and fun posts to keep us engaged even during these tough times. You will be receiving an invite in the next week.
If you do not have a Facebook page, that's okay, we will continue to update Conn's Corner.
Michelle, Buddy, Whitley, Sarah and Annabelle